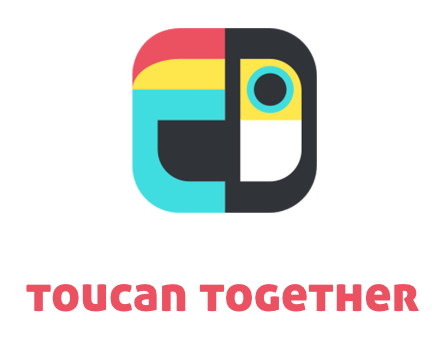 Ever since lockdown there have been reports in the media about the effects of the pandemic on families and relationships, both as a serious strain and also positive effects. Last week the think tank Centre for Social Justice published a report, which outlined the value of family stability and the importance of marriage as an issue for social justice and a better society. Most people would agree that their families are the most important thing in their lives and yet relationships can be difficult and we receive no training for marriage or maintaining healthy relationships. That's where the innovative app for couples – Toucan Together – can help.
Toucan Together is a fresh, flexible and free online series for couples to strengthen and grow their relationship. Content is delivered through short video modules with interactive exercises and fun quizzes. It's power is the unique combination of real couples sharing openly and honestly about their own struggles with what they've learned, and engaging animation, which gives users insights and valuable relationship tools. Topics include: communication, resolving disagremeents, managing money, love, sex and more.
Andrew Selous MP, emphasised the importance of relationship support and value of marriage in a recent speech in Parliament commenting on the new divorce bill:
"Prevention is always better than cure, which is why the provision of marriage and relationship support services is so vital.
Charities, voluntary groups and faith groups, such as Toucan, with its "build a happier, healthier life together" work all do brilliant work and should be commended."
The good work of several frontline organisations was also highlighted. The MP urged marriage registrars and GPs to signpost people to relationship support. He urged Government:
"As we look to rebuild our economy after the ravages of covid-19, it is not only economic matters that need our attention but the fractured and hurting relationships that we need to repair to a healthier, more respectful and more committed state."
We couldn't agree more. The Toucan couple app is uniquely placed to be accessible for everyone who has access to the internet. Social restrictions have shown us that there is more interest than ever for online learning. Toucan Together empowers couples to strengthen and grow their relationship ten minutes at a time. It's simple and effective, with 91% of couples reporting relationship benefits.
Christine Daniel