Bringing you an hour of open, engaging conversation via Zoom to give you inspiration, hope and practical insights for your relationship.
Dates for your diary

March 15th
April 26th

8-9pm… with optional Q&A until 9.30pm
It's MORE than conversation, with interactivity and "takeaways" …read on!
JOIN US for an hour of raw, real life relationship stories with COUPLES TALK. Open and honest interviews to give you encouragement and support for your relationship.
Whether your relationship is flourishing or you need some encouragement to keep going, we all need to give time to our relationship – even a great marriage can be improved!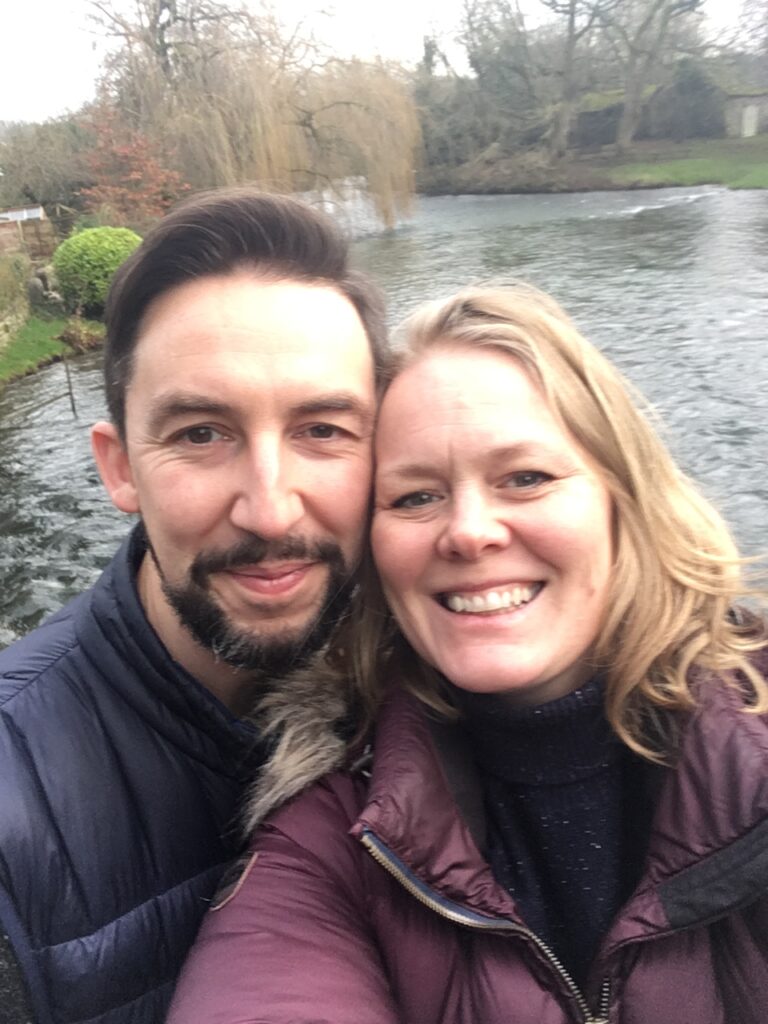 Coming up on 15th March
This month we will be interviewing Caroline and David Hammond on the theme of "Counterfeit Love, Real Love". David and Caroline have been married for 17 years, have three children, 8, 11 and 14, and live on the posh edge of Coventry. David is a Vicar and Entrepreneur, Caroline is now training for ordination to a retreat centre, having been a Musician, Mentor and Church Leader. They have worked together and lived through the "goldfish bowl" of vicarage life.
In the early part of their marriage there were some big ructions around differing physical drives. This was exacerbated by the unhelpful options of our sexually confused world. Their inspiring story of forgiveness and understanding can give hope in overcoming the often fought battles around differing libidos and temptations.
Caroline is from the West Midlands and trained as a musician but through mentoring and beyond, has gravitated towards helping people explore their spirituality and connect to God. David is a Yorkshire vicar and has been working or training for the C of E since choosing to follow Jesus at 16. Together they put a soft play enterprise in their previous church in a "difficult" part of Nottingham.
They love a house full of people, parties and disappearing into beautiful spaces starting in the Camper and often continuing on a paddle board and a Kayacat (ask Caroline!).

How it works
This month's 'Couples Talk' will be a zoom webinar instead of a zoom meeting. The only difference is this time you will only be able to see and hear those that are speaking. This means you will join with no video and be already muted. BUT like previous Couples Talks, you will be able to interact fully via the chat box and there will be time for your questions to be answered. You'll also receive our TAKEAWAYS …these are next steps to help you grow a stronger and thriving relationship together.
Booking
As this event is our gift to you Entry is FREE, although you will need to pre-register. If you are living in the same place as your partner, please register for 1 ticket and use the same device to connect to Zoom. (Please check your junk/spam folder for the zoom link, if you cannot see it after registering).
If you are in separate locations, you will need to register for 2 tickets, so
you can use more than one device to access Zoom.
Numbers are limited, please register here
This event will also be live-streamed onto the FamilyLife facebook page

In case you need more convincing, below is some feedback from those that have attended a Couples Talk event already.
"Amazing story, love your family. Such wisdom and learnings this evening."
"Thanks Family Life, these couples talks are so useful and helpful."
"Thank you so much for this evening, very special family and we are most grateful for your vulnerability and authenticity, big BIG love to you!"
"Thank you for sharing your story it's been very encouraging and it helps us to keep believing we can get through difficulties."
Whilst we don't charge for our events, FamilyLife is a charity and is funded by donations. If you would like to donate to FamilyLife you can do so here.