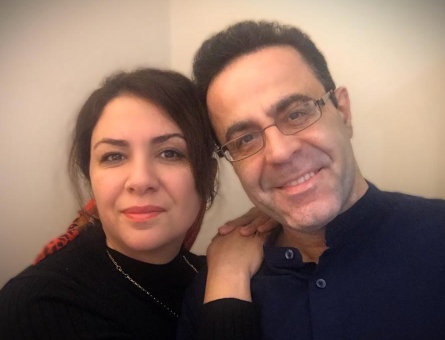 Since joining the FamilyLife team in 2018 Kia and Negin, born in Iran and now living in the UK, have been busy connecting with people from the Farsi speaking community, including church leaders. They have also been working hard to make FamilyLife UK resources available in Farsi and now we have exciting news to share.
When 'lockdown' started Kia and Negin built a recording studio in the dining room of their home and now they are able to work with the TV companies they are getting to know who provide services to Farsi speakers internationally. This is allowing marriage and couples relationship ministry with a Gospel focus to reach Farsi speaking homes all over the world. They are currently in discussion to develop a 13 episode series on relationships to be delivered by Kia and Negin. This is important because it will give enormous reach, and be a great launch pad for the Farsi version of 'Together'.
The Together marriage resource for couples (www.togetherinmariage.com) has been translated into Farsi, is currently being used in trial groups and will be available soon.
The FamilyLife 'Couples Talk', which is delivered via Zoom, and 'A Day Together' couple's seminar will appear in Farsi as well. The Farsi version of the online Couple's Talk will launch imminently …watch this space!