JOIN US for an hour of raw, real life relationship stories with COUPLES TALK. Open and honest interviews to give you encouragement and support for your relationship.
Whether your relationship is flourishing or you need some encouragement to keep going, we all need to give time to our relationship – even a great marriage can be improved!
At FamilyLife we acknowledge relationships are hard work at times! From experience we know that everyone at some point in their relationship will go through a tough patch. At this COUPLES TALK event we will be sharing the story of how one couple hit a couple of hard spots early on in their marriage….but came out the other side. We want to encourage us all and share what can be done if such a situation arises in our own relationships.

Monday 14th September 2020
8-9pm …with optional Q&A until 9:30pm
It's MORE than conversation, with interactivity and "takeaways" …read on!
Odette and Mark Clayton are fighting the stigma of asking for help, in this FamilyLife Couples Talk event. Even if you are flourishing now, they are urging people to know they can reach out and seek support if they need it in the future. People who do embrace some counselling or outside help so often say that it has been life changing in such a positive way.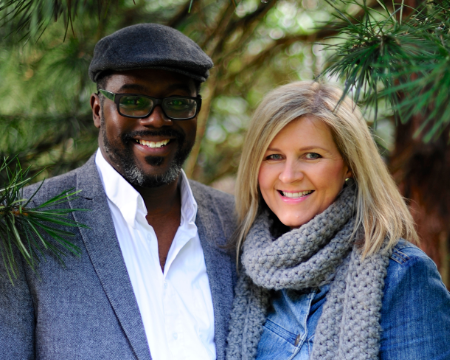 Your hosts for the evening will be Junior and Allison Angel (Yes… THE Angels!). Junior works full time in Finance and enjoys DIY, photography and wearing hats. He has an enviable collection of vinyl and loves to play "old skool" classics on full-blast. Allison is a property entrepreneur and leads a life group for women in business. She promotes personal development wherever she goes and loves all things vintage/antique and Mediterranean holidays. She's in the process of writing her first book. They are passionate about the pain they experienced in marriage breakdown being used for the greater good. Get to know the Angels a bit more here.


The Angels will be interviewing Ann Attwood. Ann is a Solution Focused Individuals and Couples Counsellor. She runs a Counselling Partnership in the Newcastle/Northumberland region with eight counsellors in the group. She has helped to run A Day Together in Northumberland, and also teaches on The Marriage Course and Marriage Preparation courses. Her approach is to help people focus on a better future – even a good marriage can be improved!
Mark and Odette Clayton will also be interviewed. Mark is the Director and Co-Founder of M&O Ltd Coaching & Mentoring Service and Certified Relationship, Parent and Well-being & Resilience Coaches. Odette is also a Certified Relationship and Parent Coach, and currently she is on Staff with Agapé UK as the FamilyLife North West Regional Co-ordinator.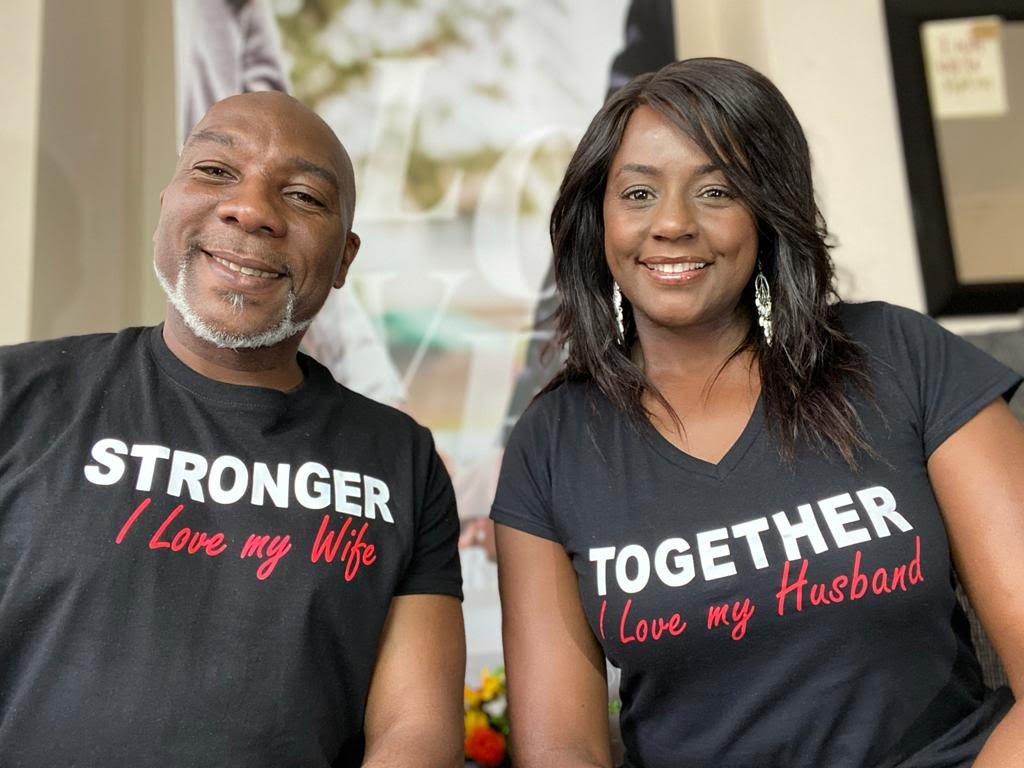 Mark and Odette hit a couple of rocky patches in their 1st and 6th year of marriage, which caused them to reach breaking point. Thankfully Mark and Odette reached out for help and found marriage mentors who journeyed with them, whilst they accessed other professional support. They managed to get through this very challenging season and came out with a much stronger, more stable and enjoyable marriage.
Join us as they share how, in 2016, they decided to launch their business and use the lessons they had learnt along their journey to help others. They devised bespoke coaching programmes which are now helping couples across the UK to establish, strong, healthy and long-lasting relationships.


HOW IT WORKS
Tune in with audio only if you feel like simply watching and listening. Or interact fully via the chat box, because there will be time for your questions to be answered. You'll also receive our TAKEAWAYS …these are next steps to help you grow a stronger and thriving relationship together.

BOOKING
As this event is our gift to you Entry is FREE, although a ticket is required. If you are living in the same place as your partner, please register for 1 ticket and use the same device to connect to Zoom.
If you are in separate locations, you will need to register for 2 tickets, so
you can use more than one device to access Zoom.

Numbers limited, so register for your ticket NOW! https://www.tickettailor.com/events/familylife/416326#


In case you need more convincing, below is some feedback from our last event and you can read how the evening went here.

"Amazing story, love your family. Such wisdom and learnings this evening."

"Thank you so much for chatting with us, Karen & Etienne – its been so powerful, so real and so encouraging – wish more folk could hear your story!"

"Thanks Family Life, these couples talks are so useful and helpful."

"Thank you so much for this evening, very special family and we are most grateful for your vulnerability and authenticity, big BIG love to you!"

"Thank you for sharing your story it's been very encouraging and it helps us to keep believing we can get through difficulties."


Takeaways
Some questions for you to take away and reflect on after the event:
What stood out for you the most from tonight's Couples Talk?
How are you more equipped to reach out in your relationship or help a friend to do so?
What's your next step for you and as a couple? Pick one or more of the options below…
a) Discuss an issue?
b) Join a Together Group? (http://togetherinmarriage.org/)
c) Do Toucan Together? (https://toucantogether.com/)
d) Get Coaching Help?
e) Get Counselling Help?
f) Change an unhealthy personal behaviour or habit that is unhelpful in your relationship? Remember you can only change yourself and not your partner 😉
g) other?
Useful links you might like to explore:
https://familylife.org.uk/couples-talk/
https://www.m-o.org.uk/
https://familylifeuk.org/help-for-you/find-a-counsellor/
https://www.prepare-enrich.co.uk/
https://allcounselling.co.uk/

Other Couples Talk events coming up:
19 October
16 November
14 December
With different topics each time from money, to handling our differences, to Christmas, put these dates in your diary!