THIS PAGE IS CURRENTLY BEING UPDATED
Jo Arkell, Regional Coordinator, London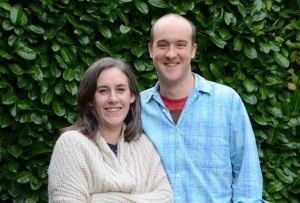 Dave and Jo live in Walthamstow, East London and were married in 2002, not wanting to hang around they produced four beautiful boys before 2008 was out – pretty good going! Dave is a Software Developer and works full time and Jo is at home with the children – working full time and a half! Family life is fairly busy (British understatement) but on top of that, they enjoy being part of their local church and building relationships with people in their community. Dave enjoys playing guitar, football and fiddling with his computer. Jo is a keen gardener, producing lots of veg on the allotment. She also enjoys cooking and reading. Daniel, Ben, Tom and Reuben mostly enjoy a good rough and tumble!
Tiff Atkins, Regional Coordinator, Cambridge and East Anglia
Odette Clayton, Regional Coordinator, Manchester & North West
Mark and Odette Clayton live in 'Sunny' Manchester.  They met each other in September 1995, whilst away on a Young Adults Retreat and married one year later.  They have one grown up daughter and one grandson. Mark works full time as a Project Co-ordinator for a National Charity and is a trained Life Coach. He enjoys relaxing, IT and loves playing a round of Golf (when he finds the time!) Odette is a trained Parenting Practitioner/Coach and is really excited about joining the FamilyLife Team Part time. She enjoys gospel singing, doing jigsaws and loves playing games (Mark thinks she's very competitive!)  In their 'spare time' they enjoy going to the cinema, eating out and spending quality time with family and friends'.
Mark and Christine Daniel, Directors FamilyLife UK
Mark and Christine Daniel live in South Bucks, they have been married for nearly 30 years. They have two grown up daughters. Mark is the extrovert and loves the outdoors (especially offshore sailing), action and being with people. Christine keeps Mark under control and is the completer/finisher of the family; she enjoys drama and creative projects, the outdoors and solitude. Mark and Christine joined Agapé in 2003 to lead the FamilyLife Ministry in the UK. Prior to this Mark was a Sales Director in a number of IT and high tech companies, after having served as an Army Officer at various locations around the world (he used to do Bomb Disposal!) Christine used to be a Bank Manager, choosing to stay at home after the birth of their first child.
Jane Josten, FamilyLife Team
Jane has been married to Martin for over 30 years and they have 2 adult children and 2 grandchildren. Jane has had a varied life, beginning as a Physiotherapist specialising in treating brain damaged adults. They lived in Norway when the children were very young which gave them a taste for seeing the world. Back in the UK she worked with the Citizens Advice Bureau and then joined FamilyLife as Events Co-ordinator. Jane says she seems to like helping people! Martin should have been an explorer so they have travelled extensively around the world. She loves all things crafty, cooking, gardening and reading.
Roger Vann, FamilyLife Team
Roger and Donna met in Reception class at the tender age of five and have been best friends ever since. Originally from Texas, they now live in the West Midlands as British citizens. They have three married children, two living in the UK and one in the US, and three grandchildren. In spite of their close friendship Roger and Donna faced many struggles in their early years, partly down to being polar opposites in temperament. To put all that hard work to good use, they led marriage enrichment seminars for several years throughout Europe. Their book Secrets of a Growing Marriage is designed to help couples communicate on the issues of marriage. Currently Roger travels on the Continent as a strategy consultant for an international Christian charity, while Donna writes books for children.